National Instruments' NIWeek 2013: Embedded Vision Alliance Presentation
Register or sign in to access the Embedded Vision Academy's free technical training content.
The training materials provided by the Embedded Vision Academy are offered free of charge to everyone. All we ask in return is that you register, and tell us a little about yourself so that we can understand a bit about our audience. As detailed in our Privacy Policy, we will not share your registration information, nor contact you, except with your consent.
Registration is free and takes less than one minute. Click here to register, and get full access to the Embedded Vision Academy's unique technical training content.
If you've already registered, click here to sign in.
See a sample of this page's content below:
---
Jeff Bier, founder of the Embedded Vision Alliance, represented the organization at the 2013 NIWeek conference, sponsored by Alliance member company National Instruments. His presentation, on Wednesday August 7, was titled, "Development and Deployment of Embedded Vision in Industry: An Update." The abstract was as follows:
Increasingly powerful, inexpensive processors and image sensors are enabling the incorporation of vision capabilities in a wide range of products such as point-of-sale kiosks, medical devices, automotive safety systems, and smartphones. At this session, get an update on the development and deployment of embedded vision technology in industry and explore important advancements in enabling technologies, including processors, sensors, development platforms, and standards. Also examine the new Embedded Vision Alliance map of the embedded vision industry.
Bier's presentation is available for download here (2.4 MB PDF).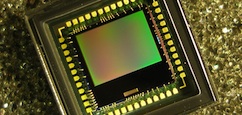 Subscribe to the Embedded Vision Insights Newsletter